Published Tuesday, June 4th, 2019
Categories:
Double Glazing Cardiff
Atlas Installation Of The Year Finalists
We here at Glasshouse Ltd are very excited to announce that we are one of the finalists for the Atlas Installation of the Year competition. We managed to impress the judges with our outstanding design skills which showcased our skills at overhauling a property in a popular area of Cardiff. We used the architect's initial design of a pitched roof and further enhanced it by installing 3 Atlas flat rooflights as a dramatic and stunning eye-catching feature.
The owner of Glasshouse, Shaun Armstrong, says "Architects and homeowners love the Atlas Flat Rooflight, and this installation shows exactly why. The original design for this extension incorporated a mono pitched lean-to style roof, but we knew we could enhance the look further and therefore switched to the Atlas Flat Rooflights."
We, as a company, take pride in delivering high-quality installations throughout the areas of Cardiff Swansea and the Vale of Glamorgan. When you choose Glasshouse, you can buy with confidence knowing that you'll get the best performance from your home improvements.
Take a look at our photos to see how we have constructed this fantastic and stand out feature in Cardiff. If you like the look of this installation, get in touch with us to see how we can help you!
---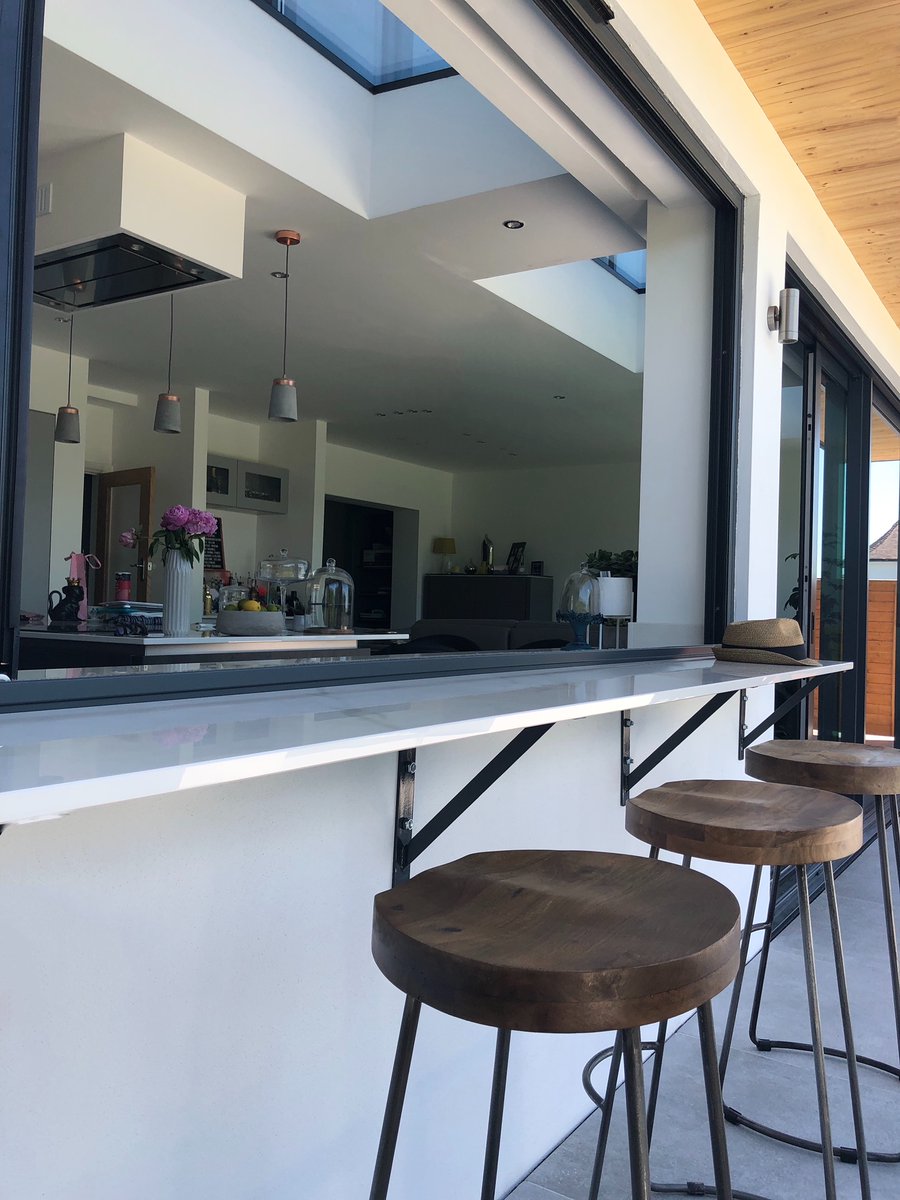 ---
Contemporary Kitchen Extension
The project that we completed work on was in a small area of Cardiff known as Lisvane. The house was stunning and beautiful and even featured an incredible swimming pool. By the looks of things, our customers had already invested a lot of money into their property, and we wanted to make sure our installation was one of the best for them.
Our customers wanted to further modernise their home by installing having beautiful Flat rooflight and bi-fold doors fitted. This was finished with neutral grey tones, which adds to a stunning minimalist aesthetic. The Atlas flat rooflights we fitted subtly complement the cupboards and wall units with their rectangular shapes.
We helped our customers create a kitchen extension that connects the home with the garden.
---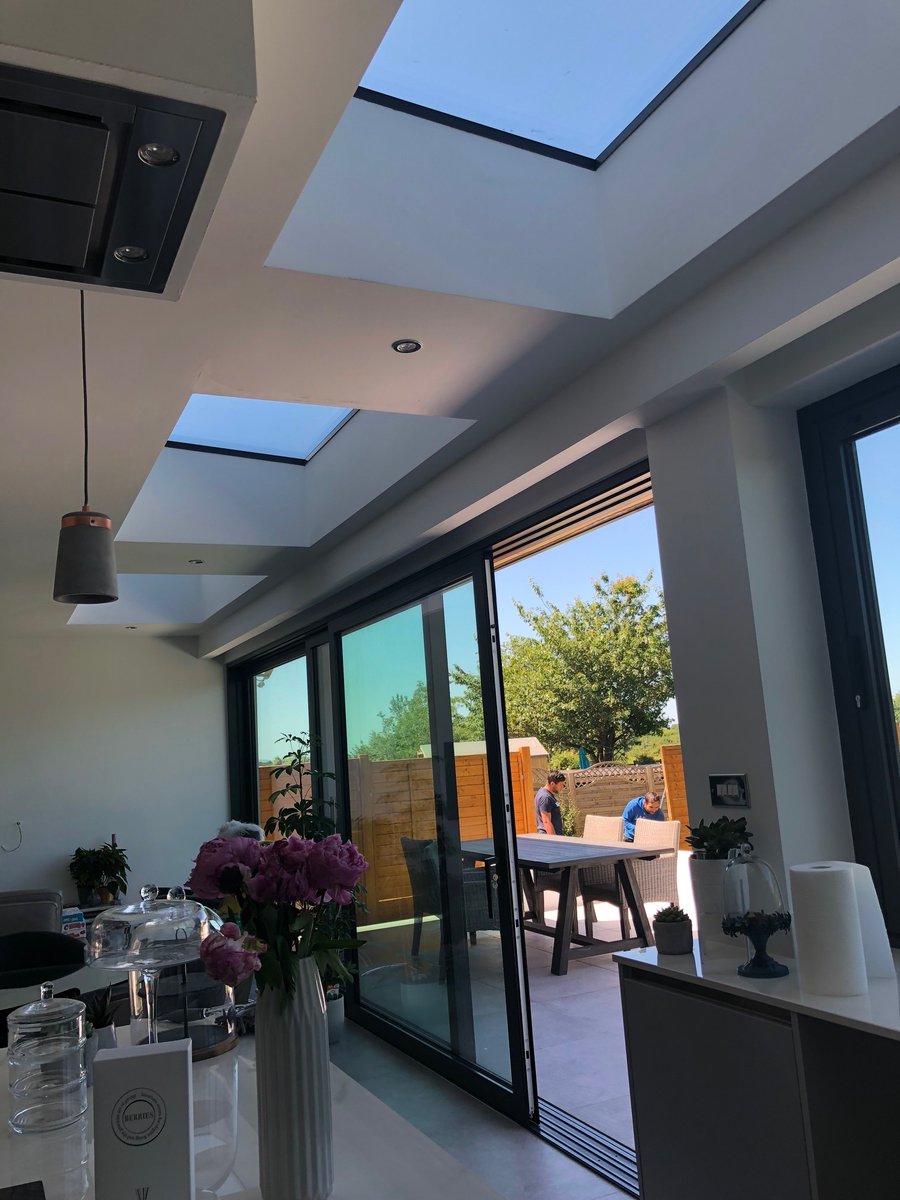 ---
Bi-Folding Doors
For a modern look, bi-folding doors were fitted into this fantastic kitchen diner. Matching the colour scheme and providing large unobstructed views of the garden space. This is sure to create a space that will never feel claustrophobic or small. Even during the colder winter months, the family will be able to enjoy a meal with natural light flooding in to brighten up their Cardiff property.
When the summer arrives, this family will be able to glide these doors open to ventilate their kitchen diner. This is a fantastic installation, especially for those who host a lot of guests as it gives easy access to the garden/pool area from the house. If you like the look of this design, please get in touch with us today, and we will discuss getting a stunning modern installation for your property too.
---
---
Atlas Flat Rooflight
For more exposure to natural light, our fantastic team fitted three identical Atlas flat rooflights – the only installation in the competition to do so – to ensure that this kitchen is as bright as possible without the use of artificial lighting. They are a fantastic and decorative feature that will be sure to catch the attention of their guests when they come over to visit.
These combined with the installation of our bi-folding doors has helped us become a finalist in the Atlas installation of the Year competition. Please don't hesitate to get in touch and talk about our products and services.
---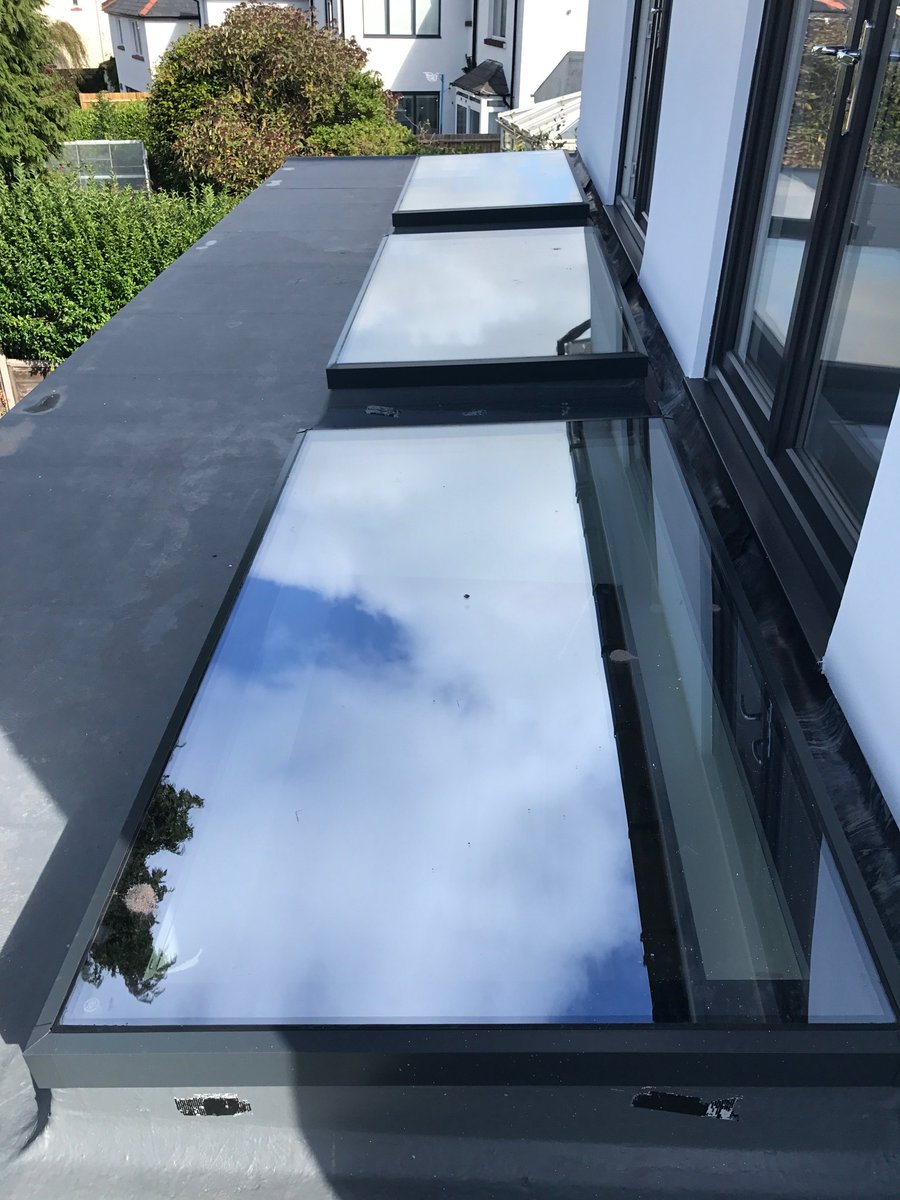 ---
Roof Lantern Prices, Cardiff and the Surrounding Areas
If you would like to find out why we were a finalist for the Atlas Installation of the Year, get in touch with our team today. We will be more than happy to answer any of the questions you may have. We are sure to be able to provide you with a design solution that will work for your Cardiff property and your budget.
All our products are sourced from only the best manufacturers and suppliers in the industry. If you would like a roof lanterns price, please use our online quoting engine.
Alternatively, you can drop us a message via our online contact form. Here one of our helpful experts will get back to you as soon as possible. We look forward to hearing from you soon!