Published Thursday, June 22nd, 2023
Categories:
Double Glazing Cardiff
What Are The Benefits Of Timber Windows?
In the modern world, windows are manufactured, supplied, and installed with a massive variety of materials. While each one has its advantages and disadvantages, non are as tried and true as classic timber windows. 
Compared to more contemporary materials, timber has a totally unique range of benefits that make timber windows continuously sought after even after decades upon decades of innovation. Discover below some of the benefits of timber windows, and find a free quote for a variety of styles on our website.
Classic Styles
One of the key benefits of timber windows is the classic heritage feel that they grant a home. Many homeowners view their property as an extension of themselves, and timber windows can provide a rustic and traditional aesthetic that could remind some of their childhood home or younger years.
While woodgrain foils can help alternate material windows and doors emulate the look and texture of wood, none can compare to the real thing. Every piece of wood has its own minute differences that make every one of our timber windows unique in ways that can rarely be replicated. 
The traditional timber windows we install are authentic classic designs suitable for any older property. If you have a heritage home or property that needs new timber windows to keep it looking fresh and traditional, then check out our timber range on our website and get a free and accurate quote today.
Conservation Homes
Another one of the most unique benefits of timber windows is their ability to conserve and maintain conservation homes and listed properties. Across Wales and the wider UK, there are thousands of properties that have existed for hundreds of years. Many of these properties are beloved and have become heritage sites that many wish to preserve for historical, sentimental, or legal reasons.
Timber windows allow these ancient monuments to our history to remain safe, efficient, and stylish without compromising their traditional aesthetic.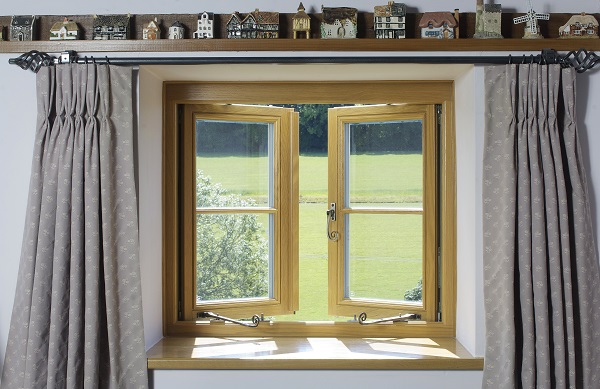 Easy Repairs
Unlike other materials, timber windows can be easily repaired by anyone with carpentry skills. High quality wood can be found all across the country, making repairing timber windows a much more broadly available skill. Additionally, because timber windows have been around for centuries, they have been optimised and innovated upon to make them as robust and long lasting as possible, avoiding the need for as high maintenance as one may think.
We apply all our wooden windows with a factory powder coating which can ensure their longevity and durability even after extensive exposure to harsh weather conditions. Our high performance designs can keep their beautiful appearance for potentially decades with only minimal upkeep. 
Should you ever choose to change the style of your home, our timber windows are easy to sand and repaint into whatever vibrant colour you wish. Although the colours we provide are incredibly varied and our timber windows are pre painted and pre glazed, the colours can last for decades without fading from the sun or heavy rain.
Energy Efficient
Our timber windows all come with bespoke double glazing to provide optimal thermal performance. Your home can remain warm and comfortable throughout the year with the help of our intelligently designed products. The timber profiles are constructed of multiple layers that have their grain travelling in opposite directions. Not only can this prevent moisture absorption throughout the entire frame, but it can also provide increased natural heat retention. 
Additionally, our timber windows feature low conductivity warm edge spacer bars, which work with the glazing to reduce your carbon footprint and heat loss across your home. Plus, by lowering the reliance on central heating systems, you could even benefit from lower energy bills year after year!
Choose Glass House For Timber Windows
We can install all sorts of timber windows, including casement, tilt and turn, French casement, and bow and bay windows. All our timbers windows have been carefully designed to combine security, longevity, and style, which can help enhance your home instead of replacing its unique beauty. The areas we cover are extensive, and we are proud to be an accredited installer across Wales.
Many of our timber windows are made from sustainably sourced plantations in Northern Europe, using FSC (Forest Stewardship Council) certified European Redwood. As a family led business, we believe in high performance products that don't come at a cost to our surrounding environment and communities. 
Find out more about us and what we can do for you here on our website, or email us at enquiries@glasshouseltd.com. We'd love to hear from you!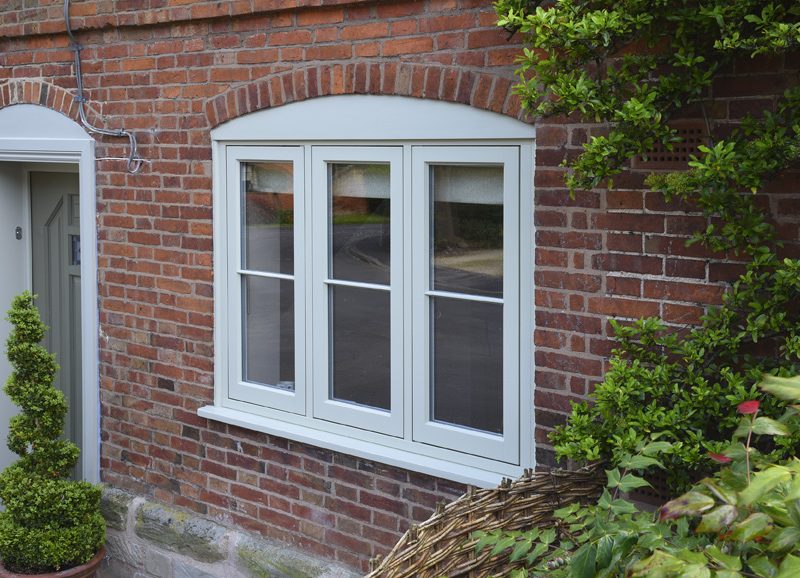 Timber Window Prices
Get a free online quote today for new timber windows! We can provide a wide variety of timber windows across South Wales, including Cardiff, Swansea, Penarth, Porthcawl, and the surrounding areas. For any additional questions, fill out our online contact form, or call us on 029 20 233133 to speak with an expert team member.